CHEERS Token is the reward token of the BEER Token family. CHEERS Token is a Stellar way to Say Thanks, give gratitude, crowdfunding, payments, rewards and loyalty programs. 50B tokens are issued. BEER Token holders can earn 1%+ per month of their holding from the total amount issued, distributed randomly through the month in CHEERS Token. Rewards to BEER Token holder starts January 2022. Buy, Trade, Swap and Sell CHEERS
Deposit / Withdraw
Not available
Issuer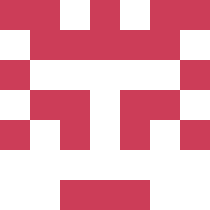 GBLPPV4G...Q675ZUPY
Anchored asset
Not set by the issuer
Conditions
There are a total of 50,000,000,000 CHEERS Tokens. Additional minting is possible. Do not spend more than you are willing to invest, and remember to Trade Responsibly. CHEERS!
Authorization flags
Issuer allows any Stellar account to add this asset.
Asset issuer can not freeze the asset in your Stellar account.
These options can be changed by asset issuer later.