NEGRONI Token is part of the StellarDrinks Family. NEGRONI Token (NEGRONI) is grounded by the most secure and advanced blockchain technology. Shout your friends a NEGRONI with NEGRONI Token anywhere, anytime.
Deposit / Withdraw
Not available
Issuer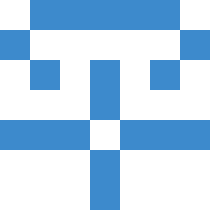 GBEZG6CR...X5E2OYKJ
Anchored asset
Not set by the issuer
Conditions
There are a total of 100,000,000 NEGRONI TOKENS. Do not spend more than you are willing to invest, and remember to Trade Responsibly. CHEERS! This token will be locked when we have finished transferring it to our infrastructure.
Authorization flags
Issuer allows any Stellar account to add this asset.
Asset issuer can not freeze this asset on your Stellar account.
Issuer can not remove this asset from your account balance.
These options can be changed by asset issuer later.