Tattoo Special Token
(TATS)
Use Tattoo token as a gift, for yourself, for someone else. The gift of memories, some sad, some happy. By getting a tattoo there is some sense of relief, giving certain memories a place to remember, to cherish. 10% of these tokens will be reserved for charity. White paper to be found on our website.
Deposit / Withdraw
Not available
Issuer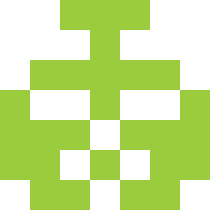 GAJTSMLZ...GPSASUCD
Anchored asset
Not set by the issuer
Conditions
Invest and support Blessed Stellar without scammers and bots eating away your profit. To achieve this we re-issued our Tattoo token and created a safe and fair investment environment. With an attached reward system in the form of our Community BSILC token and much more to come. TATS (GAJTSMLZ5VXUSB7AYKUKVLGWUHAV575Z55MGIHNKGOHOHTDSGPSASUCD)
Authorization flags
Issuer allows any Stellar account to add this asset.
Asset issuer can freeze this asset on your account in case of any suspicious activity.
Issuer can not remove this asset from your account balance.
These options can be changed by asset issuer later.