TIP Token is part of the BEER Token Family. TIP Token is designed for EVERYONE to say THANK You to ANYONE. Tip your favourites stores, staff, friends, family, loved ones and anyone you think deserves a TIP. TIP Token is a Stellar way to show appreciation, gratitude, charity, crowdfunding, payments, rewards and loyalty programs. A MUST have token in your Stellar Portfolio.
Deposit / Withdraw
Not available
Issuer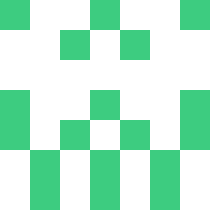 GC3GTEQJ...MSKCKKRH
Anchored asset
Not set by the issuer
Conditions
There are a total of 10,000,000,000 TIP TOKENS. Do not spend more than you are willing to invest, and remember to Trade Responsibly. CHEERS! This token will be locked when we have finished transferring it to our infrastructure.
Authorization flags
Issuer allows any Stellar account to add this asset.
Asset issuer can not freeze this asset on your Stellar account.
Issuer can not remove this asset from your account balance.
These options can be changed by asset issuer later.